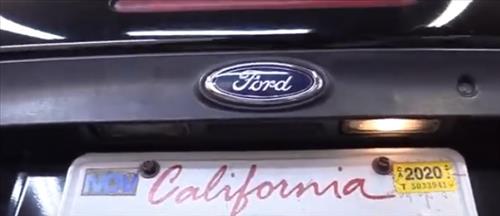 Replacing the license plate bulbs on a 2000-2007 Ford Focus is an easy task that falls in the DIY category.
Of course, of in doubt be sure to call a professional.
There are 2 bulbs that can be replaced. If one is burnt out it is usually a good idea to go ahead and replace both.
Tools and Parts Needed
10mm socket and ratchet
New 12844-LLB2 Bulbs
A 10mm socket and ratchet along with new bulbs will be needed.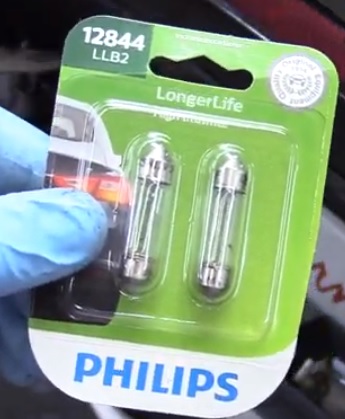 The 2000-2007 Ford Focus uses 12844-LLB2 license plate bulbs.
12844-LLB2 License Plate Bulbs on Amazon
Philips 12844LLB2 LongerLife Miniature Bulb, 2 Pack
How To Replace the License Plate Bulb 2000-2007 Ford Focus
Open the trunk and locate the back of the light assembly.

Using a 10mm Socket remove the 3 bolts.

One bolt is behind a plastic cover that snaps off. Only remove the top bolt behind the cover.

The light bulb assembly can now be pulled out.

Remove the old bulbs and insert new ones.

Place the light assembly back into place.
Tighten the 10mm bolts back on to the assembly.
Test the bulbs.
Summary
Replacing the rear license plate lights on a 2000-2007 Ford Focus is a straight forward easy task.
Removing the 3 bolts are all that is necessary to pull out the light assembly.
Sometimes bulb sockets can become worn with age and weather making the connections bad.
If this happens they may need to be cleaned up or possibly replaced.